Easy Peasy
Step 1
Remove your AirFlow Mesh hammock from the stuff sac. Make sure you have two included carabiners and two hanging straps handy.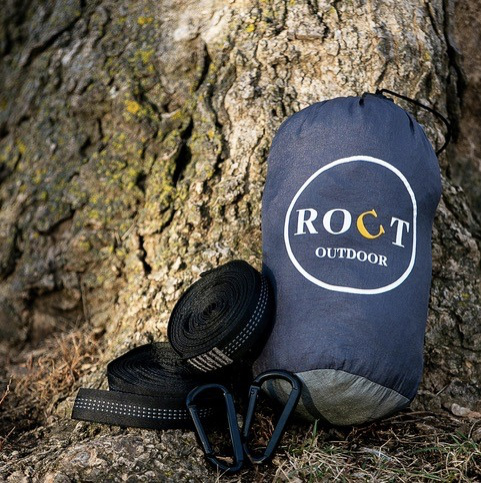 Trees Are Friends
Step 2
Trees that are 8-12 feet apart are perfect for suspending your hammock. Make sure the trees are sturdy enough to hold you and take care not to harm the trees.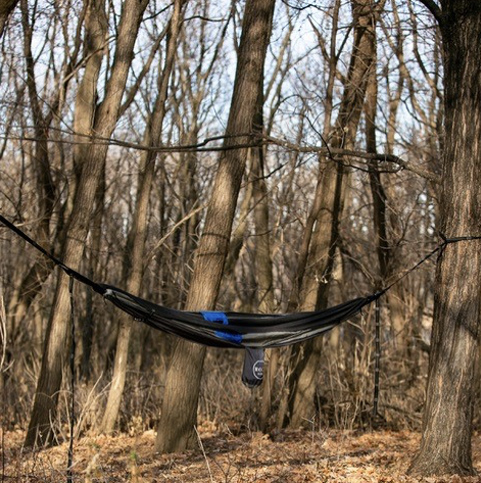 Wrap And Repeat
Step 3
Wrap one strap around the tree approximately 6 feet off the ground, thread the end with multiple loops through the end with one big loop. Repeat this process on second tree.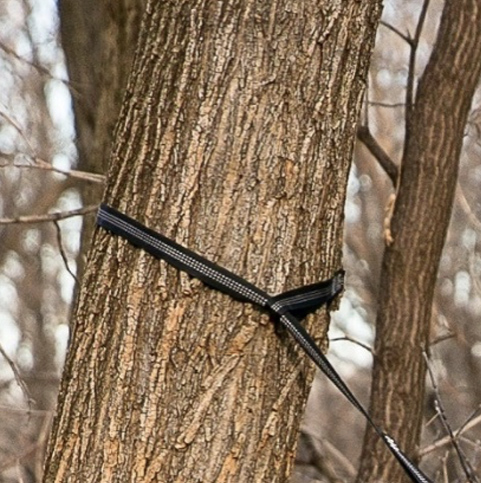 Check, Check, Check
Step 4
Attach carabiners to each end of your hammock. Select a strap loop for attaching the carabiners at each end. Adjust as necessary for height by moving carabiner up or down a loop on the strap. Make sure carabiner gate is closed.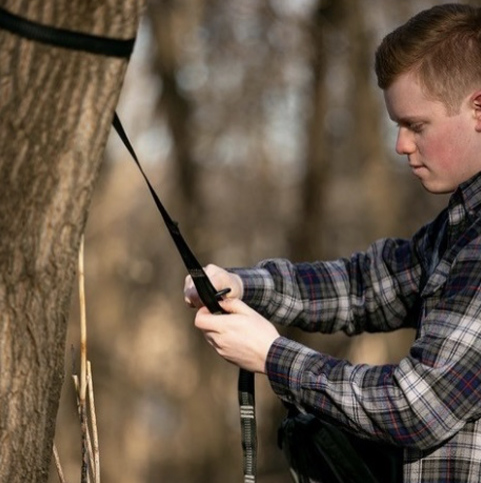 We're Mocking Baby
Step 5
Enter hammock by backing up to it, open the fabric and sit down in the middle of the hammock. Ideally the hammock will be 18" off the ground with a 30 degree angle between the strap and ground. Swing in your legs and enjoy!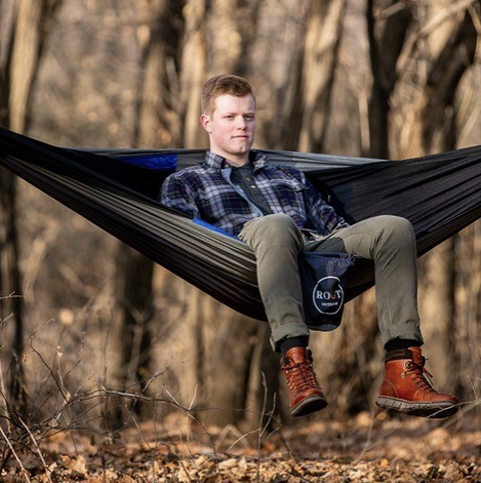 Two Is Better Than One
Step 6
Combining hammocks: hold nylon hammock below mesh, attach the carabiners of the nylon hammock to straps one loop above the carabiners for mesh. Engage clips that are at the head and foot of the mesh under the nylon to connect.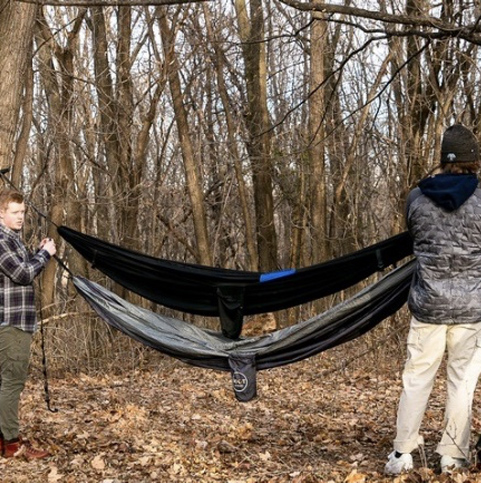 A Friend is Even Better
Step 7
To hang the Nylon or Mesh Hammock separately for a friend, complete steps 1-5 with the included additional straps and carabiners.