Meet the Models
It's all about the dogs…and they have been amazing!  Rescues, mutts and pure breeds, we can't say enough about all our dog models.  We are only as good as the "paws" around us…Nala, Milo, Bailey, Tucker, Summit, Max, Elsa, Boomer, Bentley, Mills, Maverick, Lily, Trumpkin, Coco, Leo, Gus, Pepper and Josie. 
A special thanks to our firefighter who simply wants a "shout-out" to all who serve. Thank you!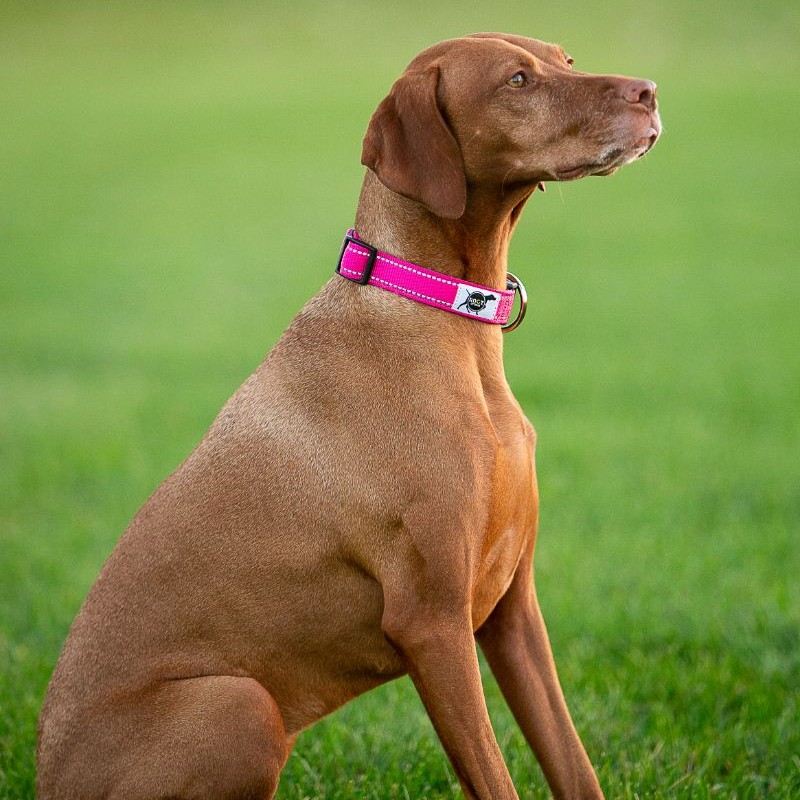 Josie
Hungarian Vizsla
ROCT Outdoor's Mascot is Josie. She is a wildly energetic spirit of a dog, made up of equal parts "crazy energizer bunny," supremely-trained field dog and Velcro-lover (only vizsla owners can understand this). As our muse and product-tester, she puts ROCT Outdoor's Dog Gear through the paces, the field, the mud and the lake to ensure a Vizsla-Tested stamp of approval.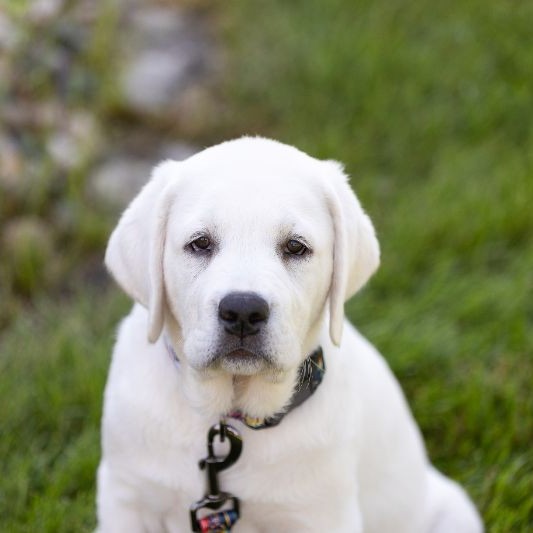 Leo
100% American Lab
He is an old soul, his eyes and personality prove it. He was only weeks old at the time of the photo shoot. The pictures capture the essence of puppies and why we fall for them again and again. He is now almost full grown and still breakin' hearts.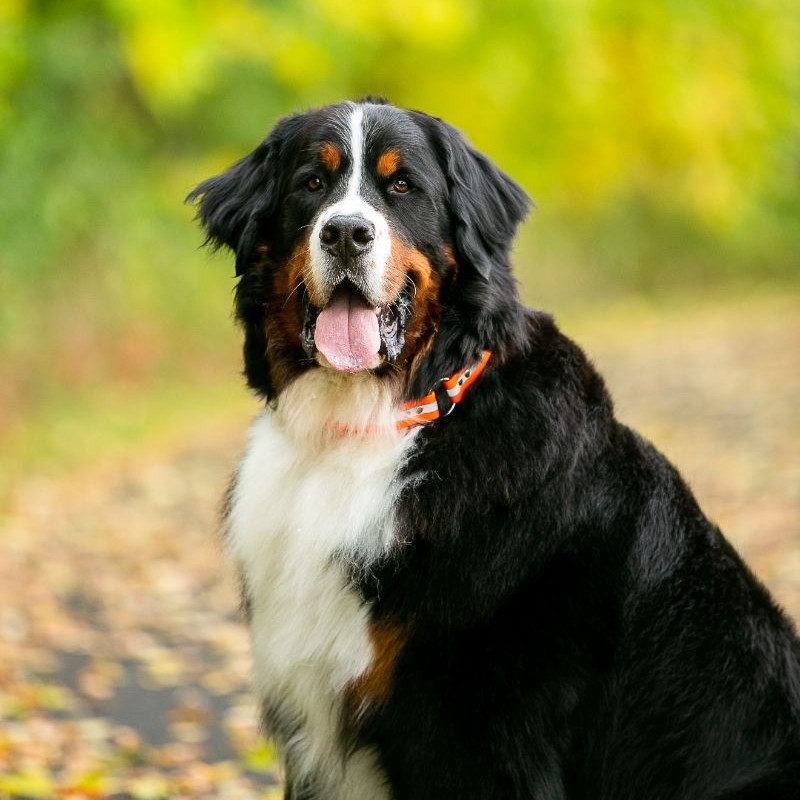 Summit
Bernese Mountain Dog
The largest of our dog models is appropriately named Summit. He is the BMOC (big-man-on-campus) in our hood. With those huge paws he makes quite the entrance, but all his dog friends know he is a big softie at heart.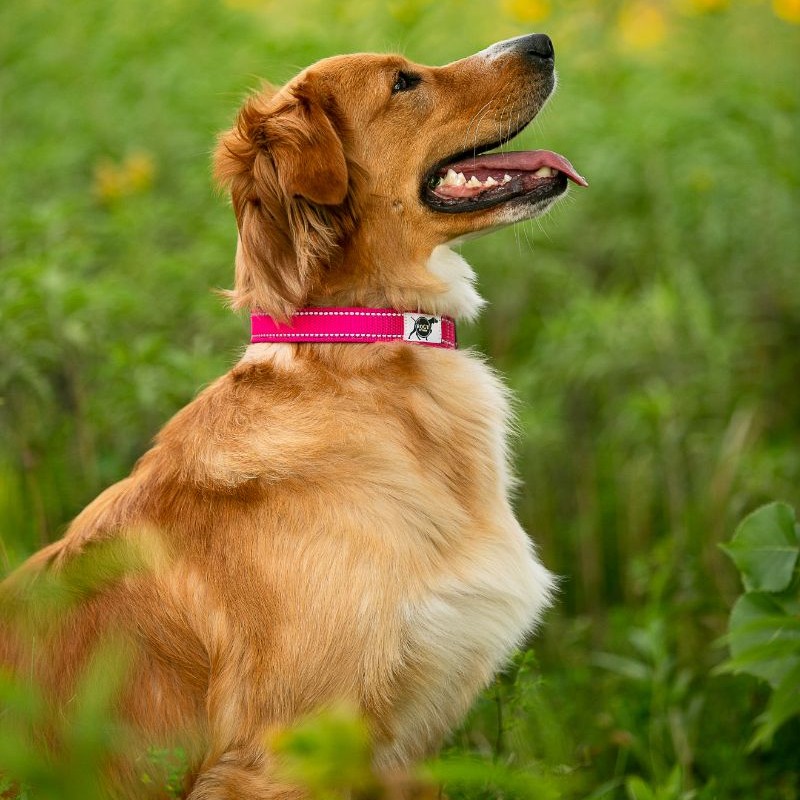 Nala
Golden Retriever/English Shepard
She is a combo Golden Retriever, English Shepard and a bit of goof ball. She is one of the most photogenic dogs we have had the privilege to have as a model and a big sweet heart…unless her brother Milo is around..then it is game-on.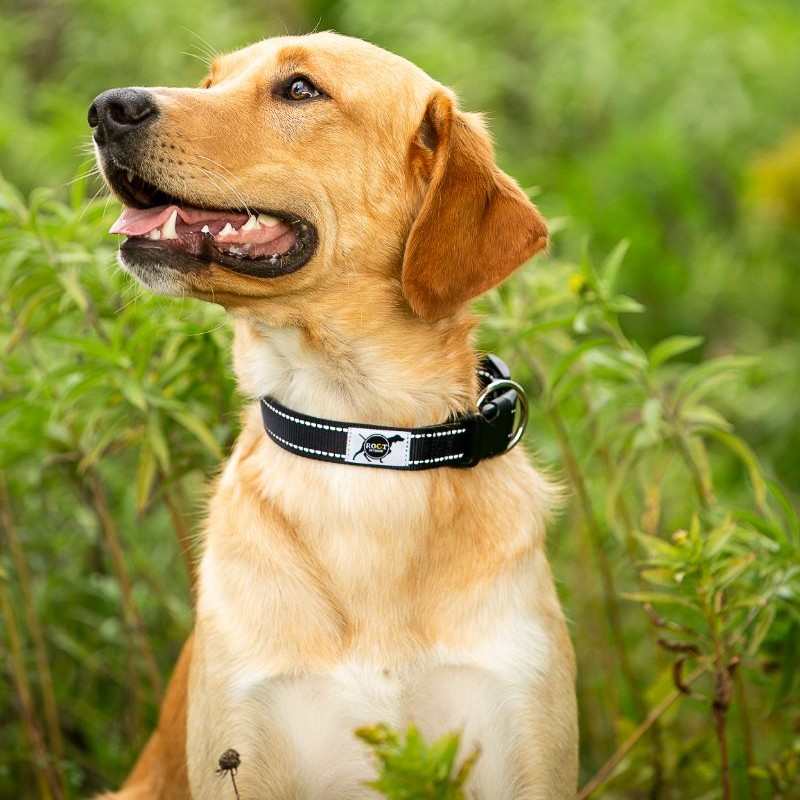 Milo
Golden Retriever/English Shepard
Like his sister Nala, he is a combo Golden Retriever and English Shepherd. He is a big "horse" of a dog whose enthusiasm is equally divided between the park and any ball or frisbee that does not belong to him. He is a seriously good-looking dog.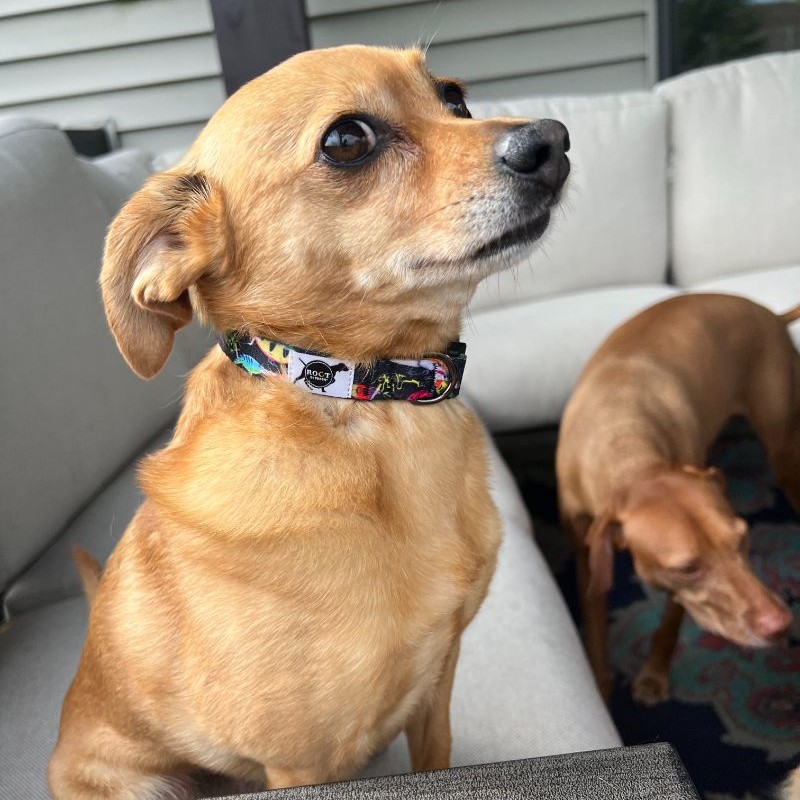 Bailey
Golden Retriever Chihuahua
As a puppy, Bailey's new owners were told that she was part Golden Retriever. Well…that didn't pan out, she is clearly 99% chihuahua, but has a wonderful personality to match. Bailey is Josie's BFF and has been a product tester from the start. Love this little dog!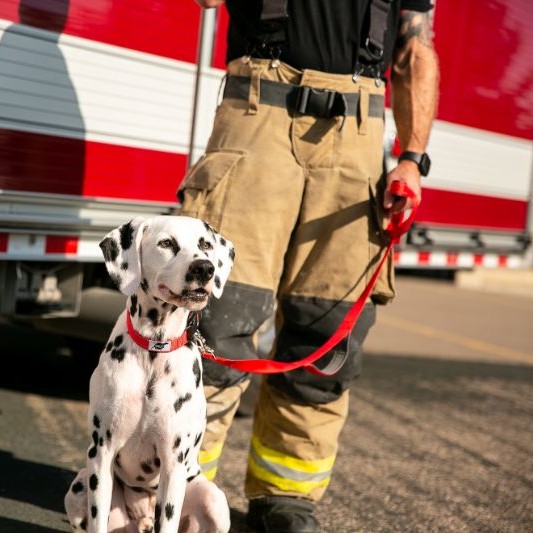 Maverick
Dalmatian
We had the amazing opportunity to photograph Maverick in his "natural" setting, a fire station. I am not sure who stole the show, Maverick or our volunteer firefighter! Big thank you to our firefighter who didn't want any accolades for himself, just a big shout out to all who serve. Thank you!!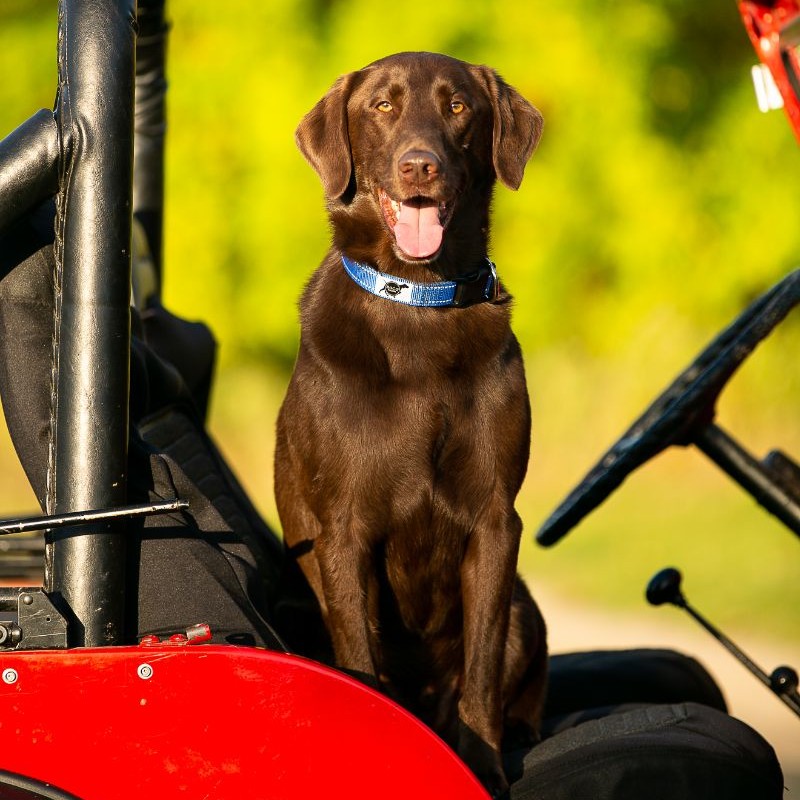 Max
Chocolate Lab through and through
He has the most amazing eyes and is the catch of the neighborhood. He tolerated a photo shoot that was longer than normal due to his amazing looks…and the fact he had access to a vintage Jeep! He is a dog to make your heart swoon.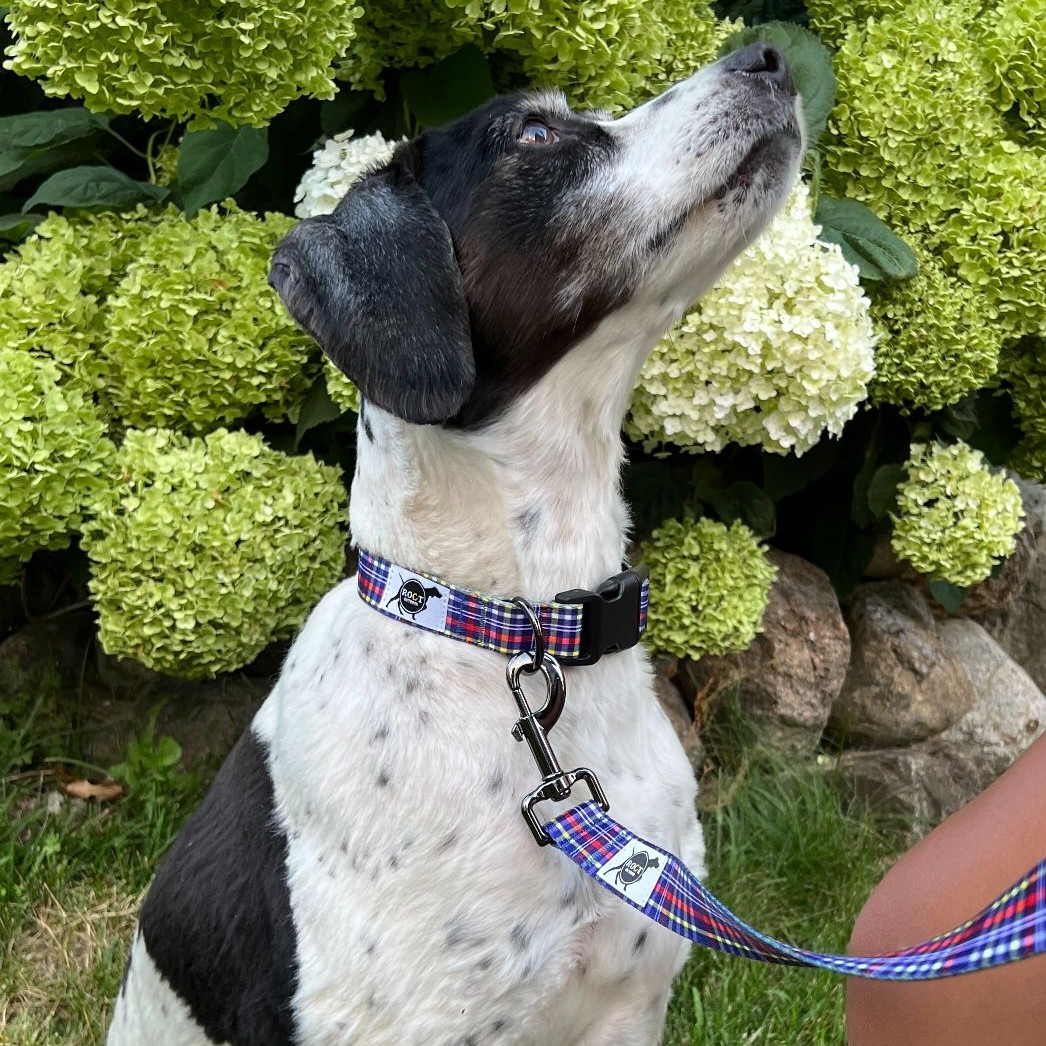 Trumpkin
French Brittany
True to her breed, Trumpkin loves hunting and she loves the water. Her favorite place is to be at the cabin in Northern Wisconsin. When she isn't in the field flushing birds you can find her lounging by the lake with her BFF Sophia or patiently hunting mice in the garage.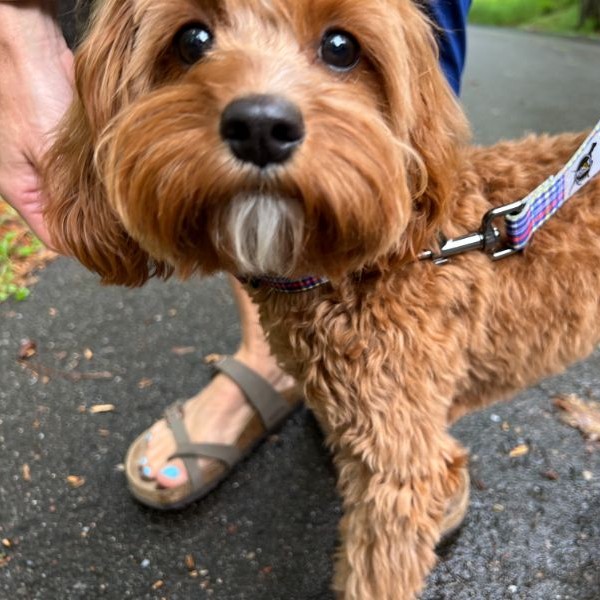 Coco
Cavapoo
Coco is a little spit of a dog that has more energy than a lab and is adorable. She loves her ROCT Outdoor Toys and Dog Gear. She gets the zoomies often and will flip for anyone who will give her a tummy rub.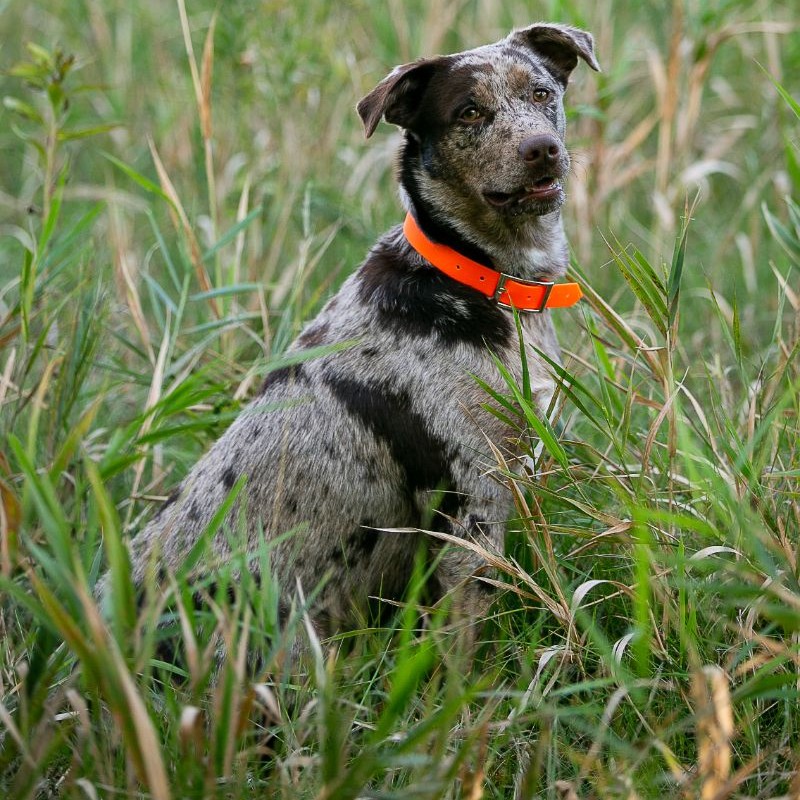 Mills
Catahoula Leopard & Lab
Our sweetest dog model is Mills. As a rescue, Mills' lineage is a bit in question but his owner's best guess is a Catahoula Leopard dog mixed with Lab. We were amazed at the beauty of his coat.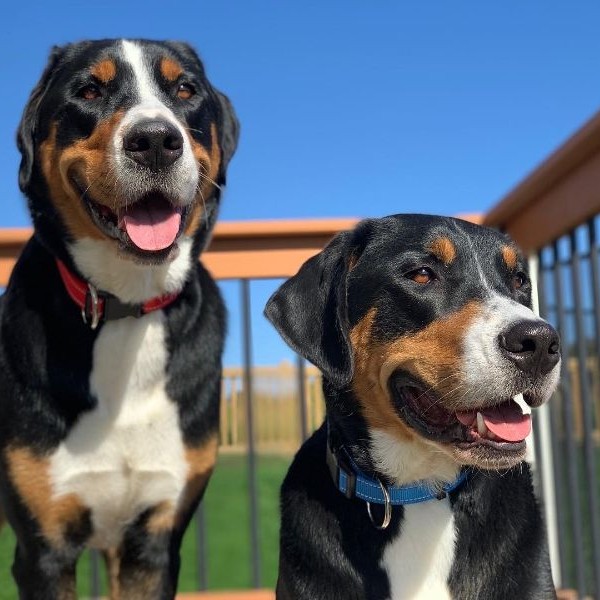 Navi & Loki
Swiss Mountain Dogs
Our Swiss Mountain Dog Models Navi & Loki are good looking pups to be sure. They are siblings and a handful x 2, but so lucky to live together with an amazing family. Loki is the God of mischief in Norse mythology and Navi's nickname is "Twisted Swisster"- this gives you an idea of how much fun these dogs are!
Boomer
Pit Bull
As a rescue and pit bull mix, Boomer is enjoying his day in the sun with his "forever family" who gives him the attention, exercise, and love he deserves. Here's to Boomer, his owners, and owners of rescues everywhere.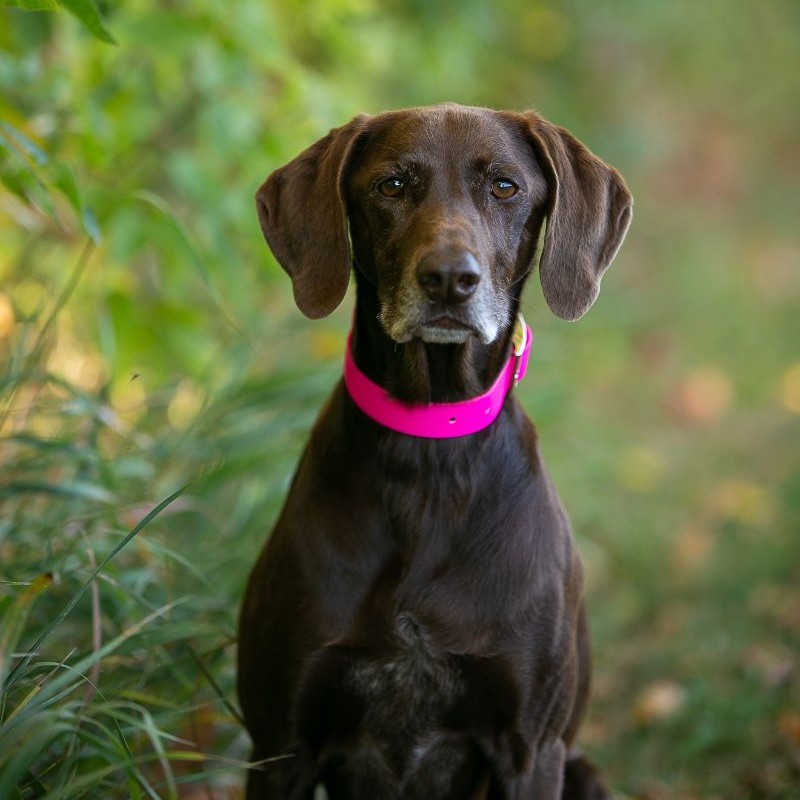 Elsa
German Shorthaired Pointer
Though she is one of our more "senior" models, don't let that gray on her snout fool you. She is a combination sweetheart and GSP badass in the field. For the uneducated in dog lingo, GSP is the acronym lovingly used by owners of German Shorthaired Pointers everywhere.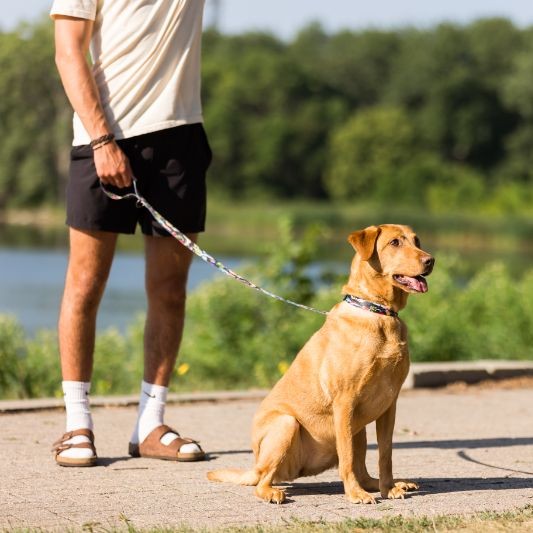 Pepper
Red Lab
Our photo shoot with Pepper was on a hot summer day, we did the shoot by a lake and she is a lab! She was such a good sport as we put her through the paces. Amazingly she didn't make a break for the water.  (Her teenage owner was a good sport as well…Thank you Erik!)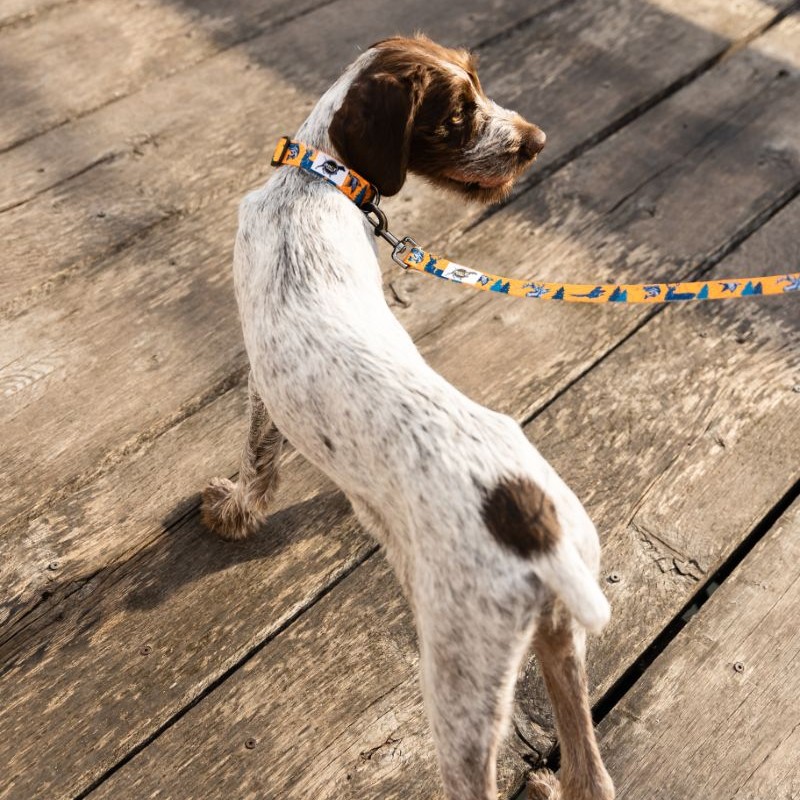 Gus
Pointing Griffon & Braque du Bourbonnais
Did we have a photo shoot with puppy Gus simply because of the adorable polka dot on his hinder? Well, no, but it definitely factored in! Add in his sister, the amazing and feisty toddler Lilly, and we felt like we were herding cats! Amazing photos were captured on that beautiful summer day of Gus's front side as well.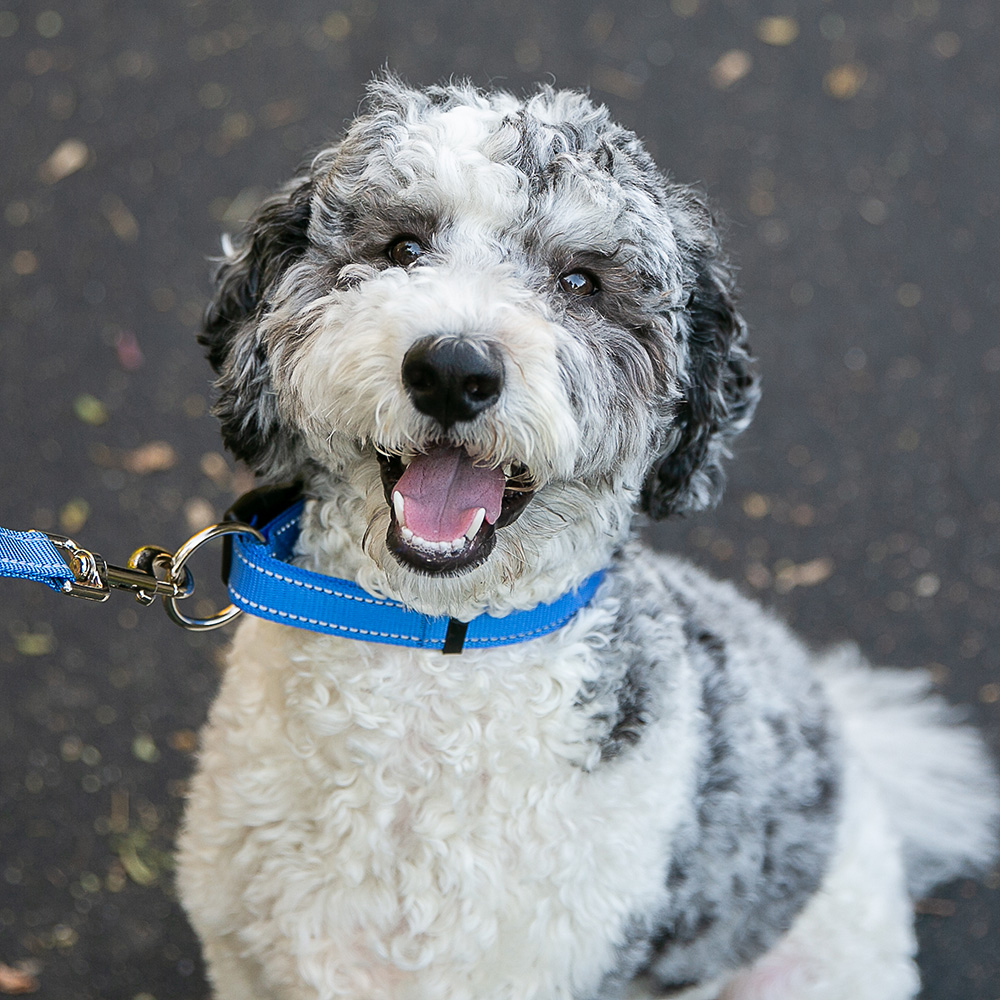 Bentley
Bernedoodle
Though well under a year during his photo shoot, Bentley the Bernedoodle was a champ. "Long curly ears" was not on my list of possible logistical issues for a photo shoot, but with Bentley, it was a thing! He earned lots of extra treats.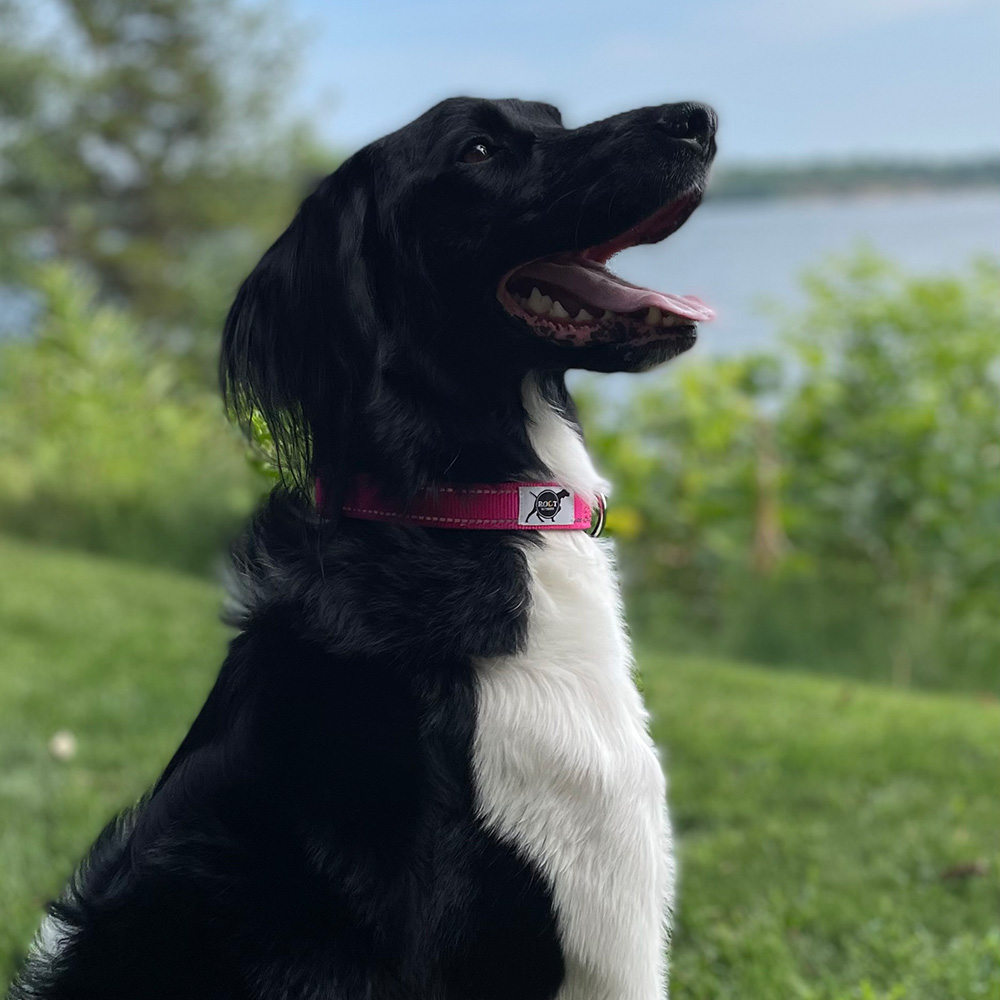 Lily
Munsterlander
Lily is Josie's favorite dog to run with at the cabin. She is a beautiful Munsterlander with a coat that is almost iridescent. Lily loves the scents of Northern MN, loves the lake even more, and can retrieve the ball off the end of the dock for hours. Josie would never admit it, but Lily outruns her. Always good to have some competition…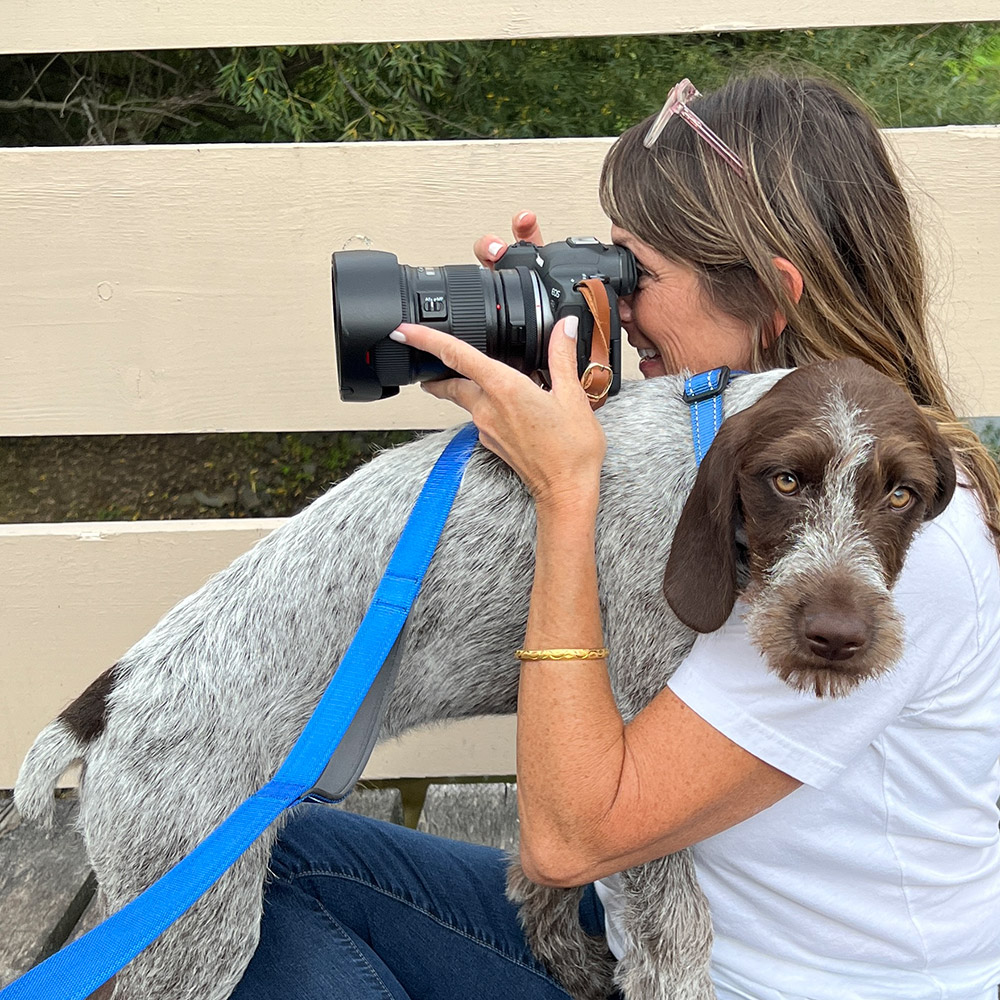 Debra Bernard Photography
What is one to do when to do when the model wants to love on the photographer? Simply put, Deb is the dog whisperer…and a rockstar member of the ROCT Team. We are grateful to have her photography gracing our website pages, marketing material and product catalogs.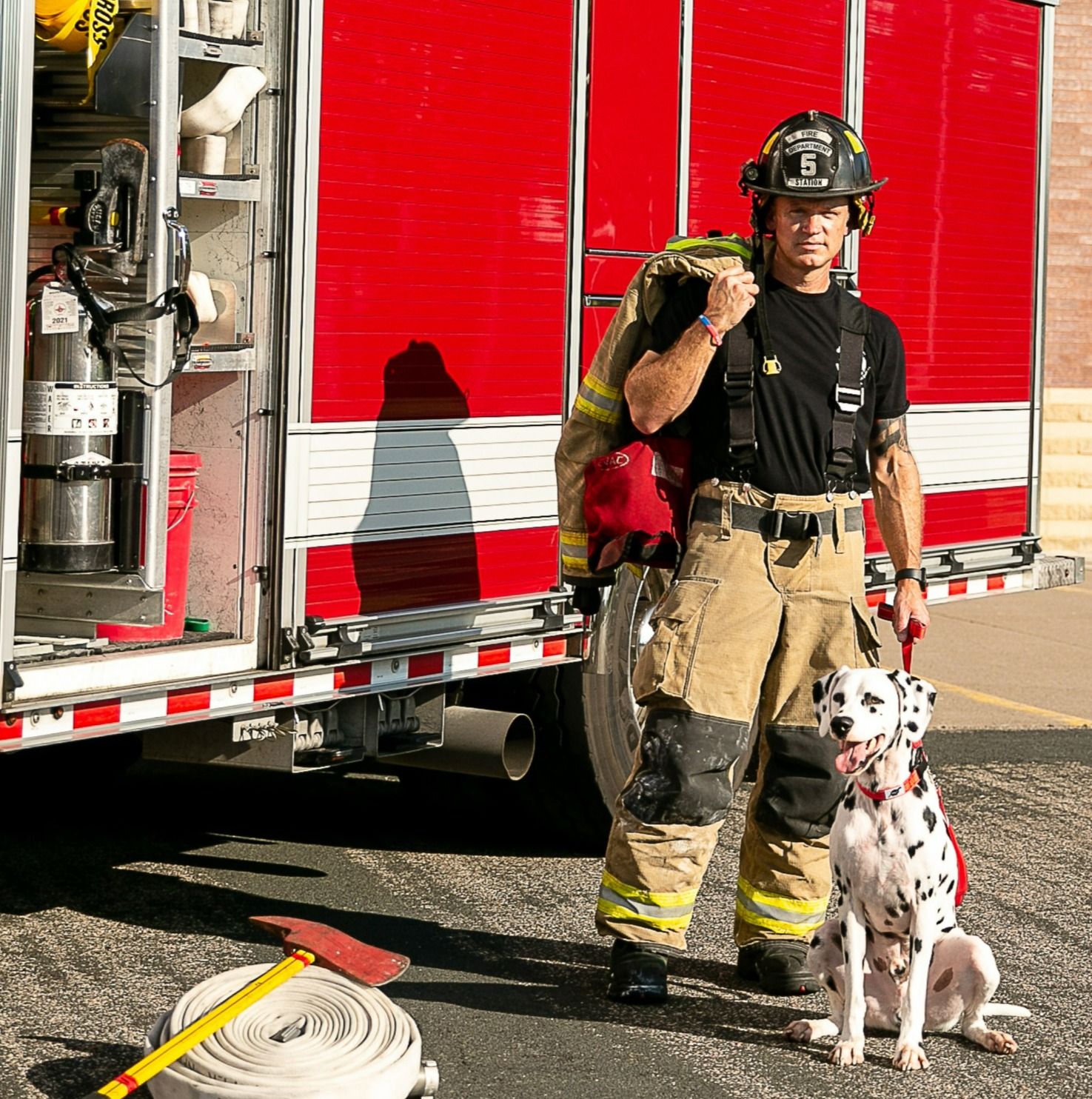 FIREFIGHTER
🔥 🔥 🔥
Last, but not least, our local firefighter who agreed to a photo shoot with Maverick, with the truck, with all the gear, at the Fire Station – how cool is he?  He doesn't want any accolades for himself, simply a shout-out to all who serve.  Thank You from all of us at ROCT Outdoor!