Our Story
ROCT Outdoor
As with many American business start-ups, our story has humble beginnings. It didn't start in our garage, but with our son chasing the American Dream in his high school Entrepreneurial Class.
In 2018, Cole ruled the day with an idea for a new kind of hammock to solve the nagging problem of temperature management. Hammocking at times can present a bit of a "Goldilocks" problem – you can be too hot or too cold.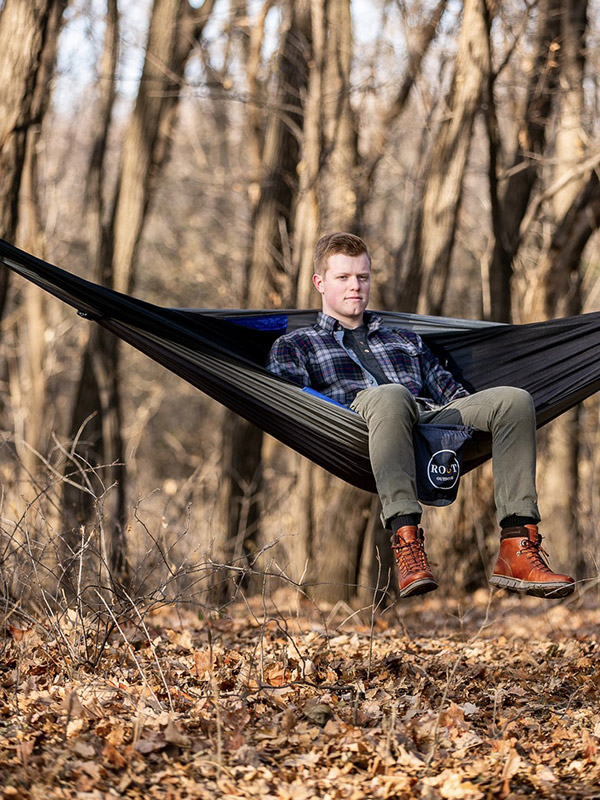 The "Goldilocks" game changer in his design is a unique AirFLOW mesh, that invites the breeze into the hammock on a hot day allowing the enthusiast to enjoy the outdoors longer. His design solves the "too cold" dilemma with an additional parachute nylon hammock that cradles the mesh hammock when the cooler breezes begin to blow. Cole's design is a 3-N-1 product…the mesh and nylon hammocks can be used separately or together offering the enthusiast versatility and incredible value.
As his parents, we were so impressed with his design it became the founding product of our small family-owned company, ROCT Outdoor. Why ROCT you may ask? The letters "ROCT" are representative of our 4 boys, who are all outdoor enthusiasts. Hammocking, boating, fishing, skiing, snowboarding, camping, kayaking, paddle boarding, hiking….you name it, we do it. Often with our trusty sidekick Josie the Vizsla, our inspiration and mascot for ROCT Outdoor Dog Gear.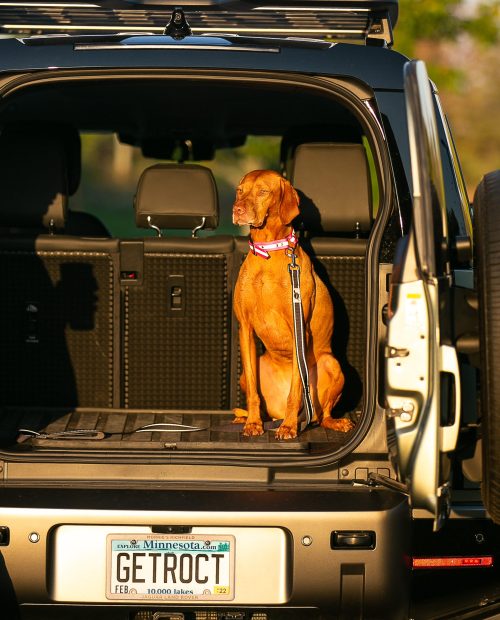 GET ROCKED
Disturb The Routine
ROCT is pronounced ROCKED, which according to Webster means "to disturb the routine of a situation." We like to shake things up, we don't settle. You shouldn't either. Our Anthem is Get Rocked! Seize the day and enjoy nature when, where and how you wish.
ROCT Outdoor is located in Minneapolis, Minnesota and our location is a large part of who we are. In the North we are forged by nature, the outdoors, the cold, the snow and we are stronger for it.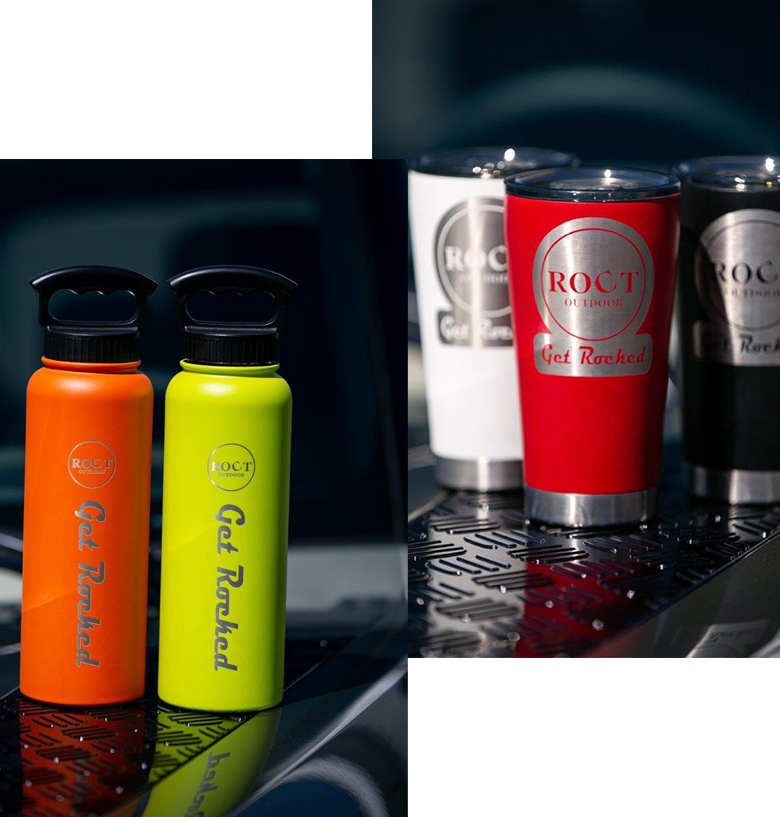 We live it.
We endure it.
We love it.
We use the right gear to ensure it.
When the bitter cold finally departs, we celebrate the promise of spring, the hot of summer and the splendor of autumn. In the North we embrace the seasons, we celebrate them, and we will do anything to extend our enjoyment of being outdoors as long as possible.
At ROCT Outdoor it is our mission to provide fellow outdoor enthusiasts innovative products that support this endeavor. ROCT Outdoor captures our family's love of the outdoors, as Cole's hammock captures the breeze. We want to help you capture your love of the outdoors, wherever it may be.