Feature Focus: FUNscriptions for small or big dogs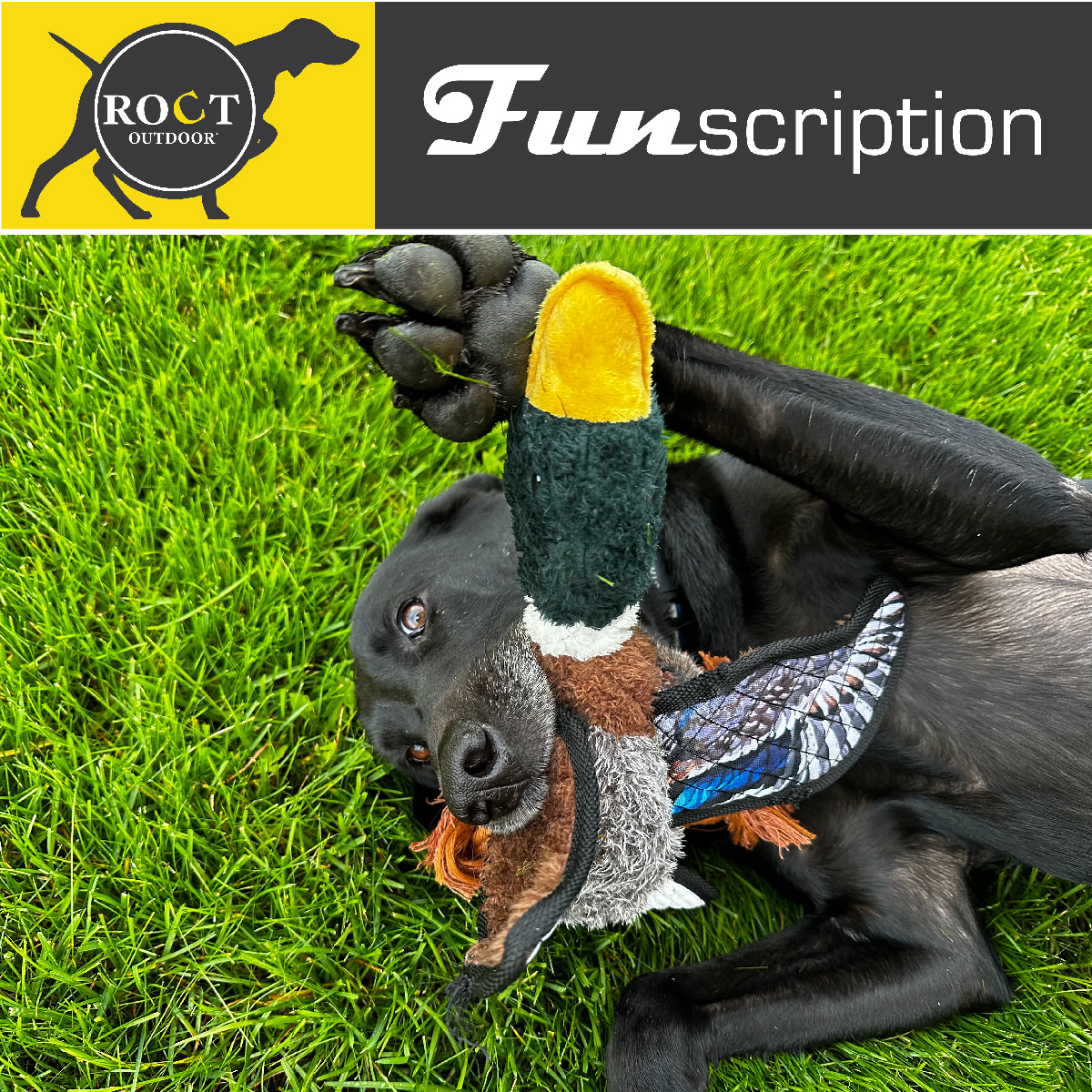 Introducing ROCT Outdoors FUNscriptions
Finally, a subscription program you actually need and want, providing value with every dog toy received every time. Welcome to ROCT Outdoors FUNscriptions, now offered in 6- and 12-month delivery options for you and your dog.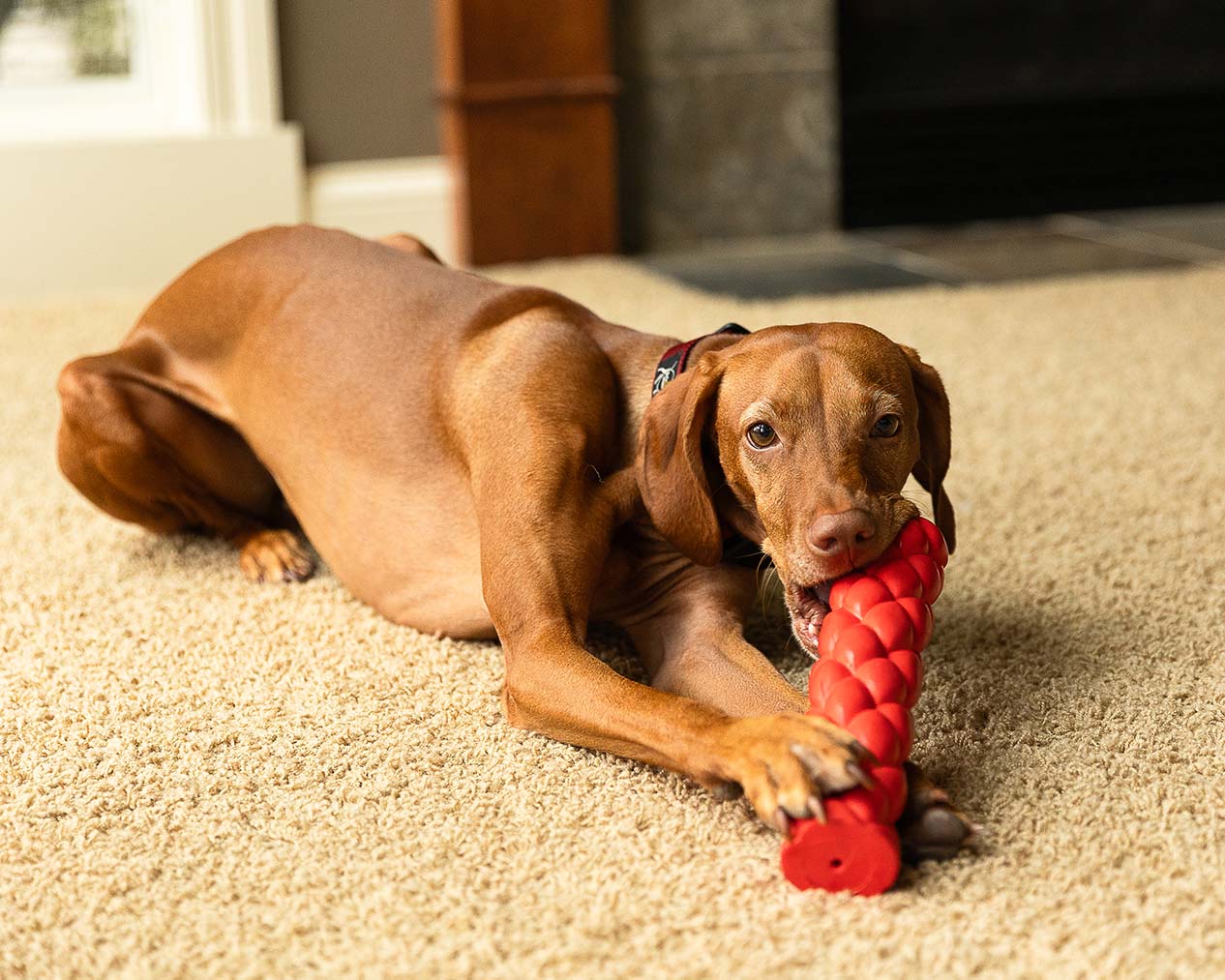 The Importance of Mental Stimulation for Dogs
Dogs crave mental stimulation, and they WILL find entertainment on their own if it is not provided for them. Regular exercise and interactive play are great ways to expend your dog's energy and helps them fight off symptoms of anxiety keeping them happy and healthy. By joining ROCT Outdoors FUNscription you are ensured that interactive play with your dog stays fresh and engaging all year long.
Monthly Joy with ROCT Outdoor's FUNscription
ROCT Outdoor's FUNscription delivers one of our top selling dog toys to your mailbox every month, providing endless amounts of fun for you and your canine. With FREE SHIPPING included and savings of 10 – 15%, these plans provide the best value possible. Additionally, we have curated our selections for Small Dogs and Big Dogs – ensuring you receive the best toys for your dog's size. However, keep in mind that some small dogs like to "fight their own weight," i.e. they like the big toys!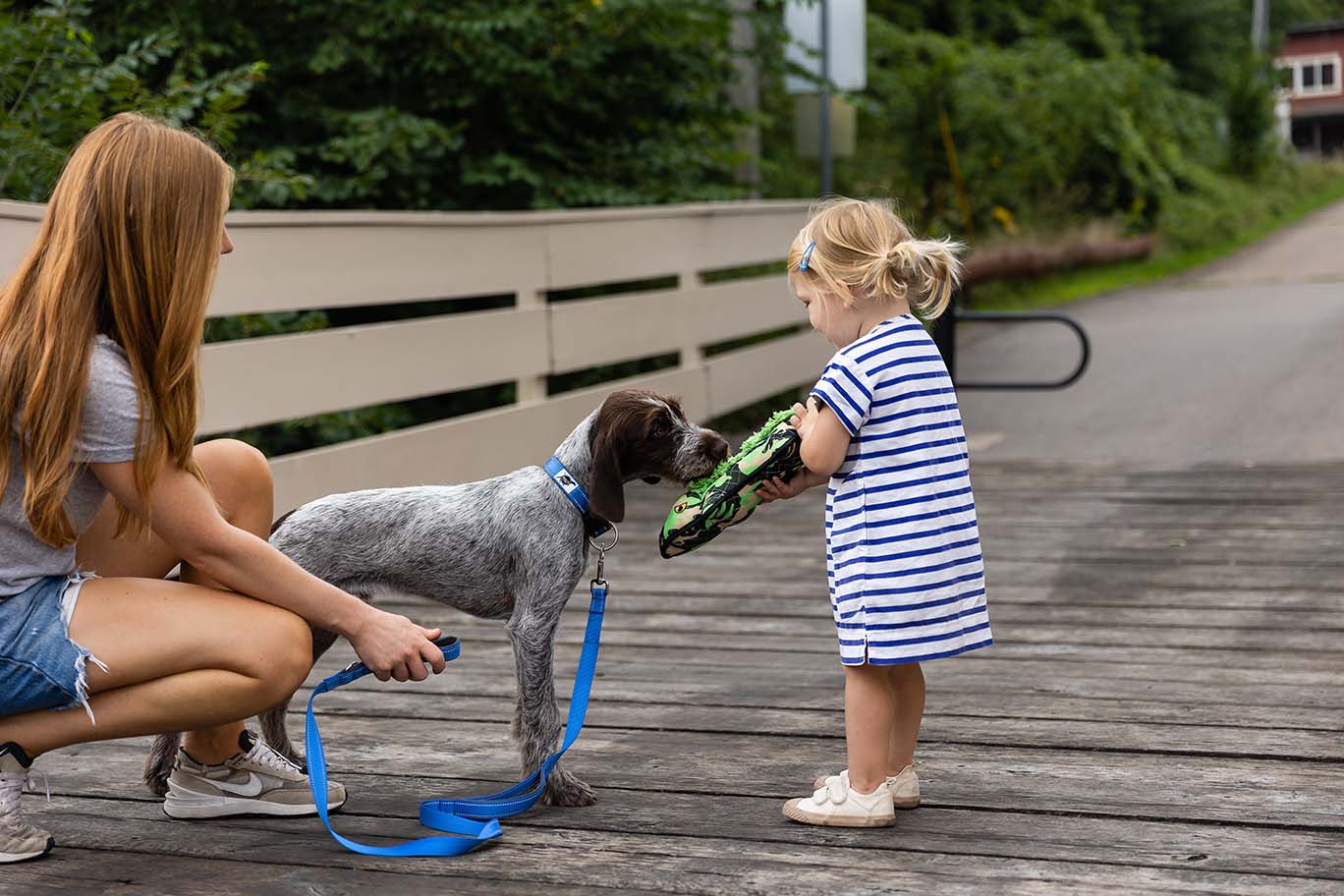 "I would recommend these toys for everyone who loves their pets." – verified ROCT customer
FUNscription Benefits
10 – 15% savings
New toy monthly to keep entertainment fresh
Variety! Natural Rubber, Unstuffed Crinkle and Durable Stuffed Dog Toys are included
FREE SHIPPING