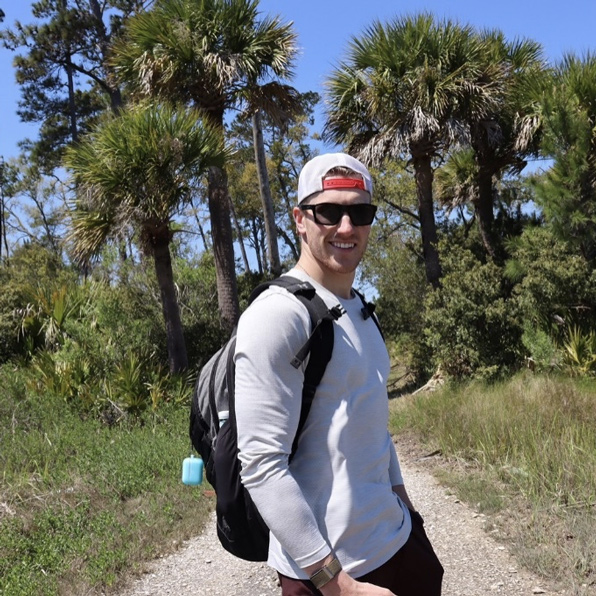 ROCT Outdoor's South Carolina Ambassador says the two things that define his background are growing up in a small town and a love of the outdoors. Raised in rural Wisconsin, Schuyler lived in the woods exploring from a very young age. Hockey has also been a force of nature in his life, allowing him to live in beautiful Ogden, Utah while playing Junior Hockey and Upstate New York while playing at the college level.
Utah is where Schuyler was introduced to the mountains for the first time, and he fell in love with hiking and photography of landscapes. He has continued his photography in South Carolina while walking/biking/running on the beach, golfing, hiking, camping and kayaking. Schuyler notes that future pictures will be taken while kicking up his feet in his ROCT Outdoor 3-N-1 Mesh Hammock.
Schuyler currently works as an Assistant Golf Professional at the Harbour Town Golf Links in Hilton Head. Next on Schuyler's bucket list is competing in an Ironman Race and finishing his Business Administration degree to complement his degree in Professional Golf Management.
As Schuyler's life revolves around health and wellness, both physically and mentally, he is excited to be part of ROCT Outdoor's Ambassador Crew helping others "find themselves" in the great outdoors.
Instagram: @schuyler_seyfert