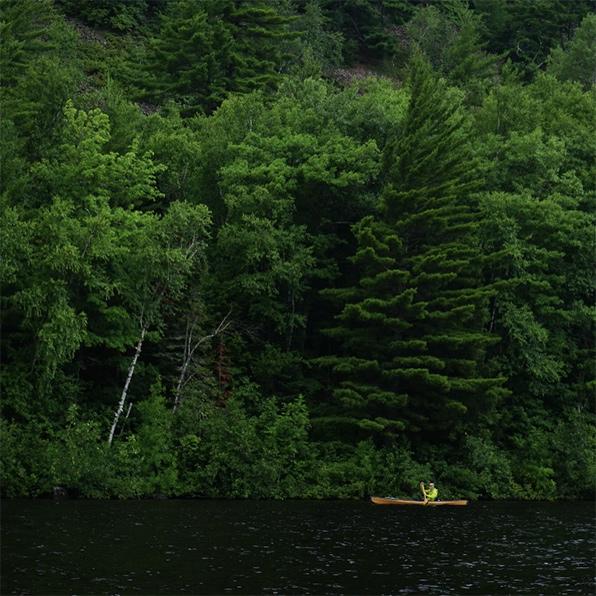 Our native-state Ambassador, Baylor RadTKE hangs his hat most nights in the outdoor-mecca of Duluth, but he can often be found in a tent, a canoe or on a hiking trail elsewhere. Though Baylor's credits include a degree in Environmental Science and playing football at the college level for the Bulldogs, his real-life creds are much more diverse.
Baylor logs in as a father, husband and Graphic Designer on a daily basis but is also an ecologist and horticulturist. At his core he is a creator of things to enhance outdoor exploration. His impressive list of outdoor pursuits lends credence to the thinking that he has ample opportunity for testing his creations.
As he lives in the Bold North, it is no surprise that Baylor's activities change with the seasons. In the spring you can find him chasing Steelhead in the rivers and streams that feed into Lake Superior. Summer brings a transition to canoeing or kayaking the remote waters of the Upper Midwest. He closes out the year with archery hunting and wild rice harvesting in the fall and enjoying the smooth glide of Michigan's Upper Peninsula ski trails in the winter.
ROCT Outdoor considers itself lucky to have Baylor as part of our Ambassador Crew, toting our 3-N-1 Mesh Hammock with him on all his land and water-based expeditions.